Hands down the Magic Jack was the best purchase for 2010.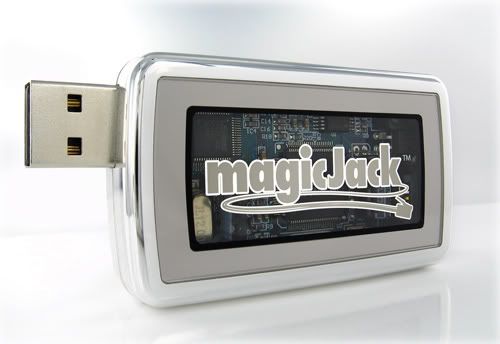 My phone bill was $83.00 a month for my phone and Internet. That was until I bought a magicJack! So I called up AT&T turned off the phone and upped my level of high-speed Internet to their Pro package. Cost is now $40.08 a month!
Initial investment was $39.00. This included the jack to plug into the computer and one year for leasing for the phone number.
For six months if you have called I bet you never knew!
So the Pros and Cons:
Cons -


The computer must be on to get your calls.


I have had to reboot the

MagicJack

about once a month...just goes off line..


No caller ID
4. A new phone number
Pros-


You NEVER pay a monthly bill!


You can take it with you when you go out of town! Plug it into any computer and

login

to account.


You get an email notice when you have

VoiceMail



Online 24/7 tech support.


You plug any phone into the jack. No Need to Buy a New Phone.


Free Long Distance and local Calls.


Directory Assistance is Free...remember that from the good old days with phone company?


Easy install.


There is always a phone at your house if you have little ones or elderly.


You can save minutes one your cell phone.
Now here is the best part right now they are having a free trail, you can get a free

MagicJack

and save even more than I did!
Here is the link. Happy clicking
Last if you want to go out a buy one you can get them from
Walmart
,
Walgreens
, and
CVS